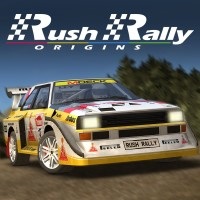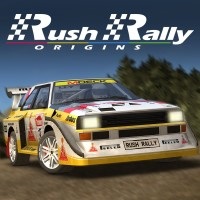 Rush Rally Origins
The fourth installment in the rally racing game series. Watching the action from a top-down view, Rush Rally Origins puts you behind the wheel of different cars as you fight for victory on a variety of tracks that vary in terms of terrain and conditions.
Racing | vehicles | indie games | rallies
Rush Rally Origins is the fourth installment of the popular series of rally racing games. As the title suggests, the game is in some ways a return to the roots of the series. It was developed by the authors of the previous projects in the series, Brownmonster studio.
Mechanics
In Rush Rally Origins, as in the first installment of the series, we observe the action from a top-down view. During the game we race on 36 tracks scattered around the world, which differ in design and type of surface; we have to fight for victory on snow, gravel, mud, asphalt or gravel. Additionally, the battles take place at different times of the day and in different weather conditions.
The cars that we have at our disposal represent four classes varying in performance. As we progress, we unlock various upgrades that allow us to increase the potential of each of the vehicles and customize them to our preferences. Although the driving model is arcade, and the cars are only inspired by real rally cars, the game features realistic physics taken from Rush Rally 3 and an extensive damage system.
Game modes
In Rush Rally Origins, rally championships, time trials and A-B races are waiting to be checked out. In addition, the game includes online rankings where you can share your achievements, and also allows you to race against downloaded "ghost" runs of other players.
Technical aspects
Rush Rally Origins can boast of high-quality graphic design. Noteworthy are both the diverse routes and richly detailed car models. In addition, the game has been adjusted to run at 60 fps.
Game mode: single player
App size:
Expectations: / 10 based on 1 votes.
Age restrictions Rush Rally Origins: Good for all ages.