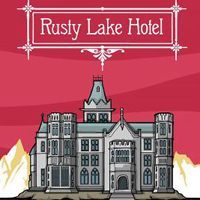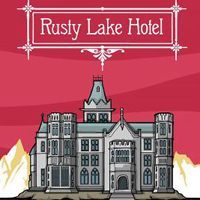 Rusty Lake Hotel
A surrealistic point-and-click adventure game developed by the Dutch Rusty Lake studio. In the game we are taken to a mysterious animal hotel which is visited by five guests. Our task is to "take care" of them properly — kill them, that is.
Adventure | point-and-click | 2D | Surrealism
Rusty Lake Hotel for PC, iOS and AND is an adventure game developed by Rusty Lake studio known for such projects as Cube Escape Harvey's Box, Cube Escape Arles, Cube Escape The Lake or Cube Escape Case 23.
Plot
The plot of the Rusty Lake Hotel is dark and intriguing. The titular hotel is visited by five guests, whom we have to take care of, or in fact, murder. We can do that in various ways, e.g. poisoning. To make things even more interesting, the action takes place in an animalistic, surrealistic world.
Mechanics
Rusty Lake Hotel for PC, iOS and AND is a point-and-click adventure, which means that the gameplay is based on visiting successive locations where we are looking for different items necessary to deal with a given problem. The developers have prepared six rooms filled with various puzzles. While the basis of the game are simple, it is necessary to show perceptiveness, the ability to connect facts and imagination.
Technical aspects
The developers from Rusty Lake have taken care of the atmospheric and stylistically interesting 2D graphics, which is complemented by a varied soundtrack - each room in Rusty Lake Hotel has a different musical theme.
Game mode: single player
App size:
User score: 8,7 / 10 based on 115 votes.
Age restrictions Rusty Lake Hotel: 12+