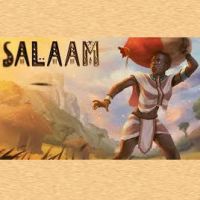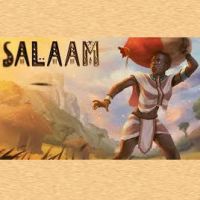 Salaam
An endless runner game in which we play the role of a war refugee fleeing from his persecutors and other dangers. Lual Mayen is behind the development of Salaam, and the source of inspiration for the author were his own experiences.
Arcade | TPP | indie games | experimental/art | auto-runner
Salaam is an endless runner game that enables the player take on the role of a war refugee. The independent studio Junub Games is behind the development of this title. The company was founded by Lual Mayen, a South Sudanese developer who moved to Washington DC after a stay in a refugee camp in Uganda and then dedicated himself to creating a video game with a peaceful message.
Plot
Salaam tells the story of a refugee who, along with a caravan of similar people, travels through the jungle in search of a safe place. When shots are fired in the distance, after which a military vehicle appears on the horizon, the protagonist and the others in panic rush to escape. The task of the players is to direct the hero in such a way that he manages to survive and help others in need.
Mechanics
In Salaam, the action is shown from TPP. During the game we run forward and overcome or avoid obstacles like stones or trunks of fallen trees. We must also beware of the dangers waiting in the hero's path, whether it is a fork lying on the road, a lion hidden in tall grass, or evel people armed with firearms.
As time passes, the protagonist loses energy, which can be replenished by buying food, drink and medications. Part of the money spent on these resources is used to help refugees in camps around the world.
Technical aspects
The visuals of Salaam adopt a cartoonish style.
Game mode: single player
Age restrictions Salaam: 12+