Terraria Video Game Series
Video Games Encyclopedia by Gamepressure.com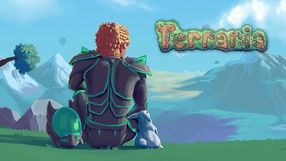 Terraria
Arcade 16 May 2011
A sandbox platform game by indie studio Re-Logic, sometimes called the 2D version of the popular Minecraft. There is no set goal; your task is basically to shape the randomly-generated world around you. At first you only have a few basic tools, which allow you to dig and find resources, chop wood, and create simple structures. As the game progresses, due to the extensive crafting system, you discover better tools, allowing you to create advanced materials and to fight monsters. There are many possibilities in the game, and the only restriction is your own imagination. Terraria features a single player mode, but you can join forces with other players, thus gaining precious allies, who can help you with the more challenging tasks.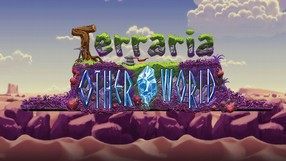 Terraria: Otherworld
Arcade canceled
Terraria: Otherworld is the second part of the popular sandbox platform game, developed by Andrew Spinks and his independent studio Re-Logic. In the game, referred to as "two dimensional Minecraft", we are given the ability to shape a randomly generated world without restrictions and to create a number of useful tools, utility objects and structures via its crafting system. Terraria 2 has a similar, old-school layout and similar mechanics as the original, but the game features also a huge number of changes and innovations that were not implemented by the author in the first installment of the series. First of all, players were given an infinite number of worlds at their disposal, each representing a different biome, e.g. woodland, arctic, desert, or lunar. Furthermore, character development system, object finding and creation, as well as the interface of the game, were modified. The game traditionally focuses on cooperation of many players, what allows them to collectively raise buildings or fight encountered monsters.