Psychonauts Video Game Series
Video Games Encyclopedia by Gamepressure.com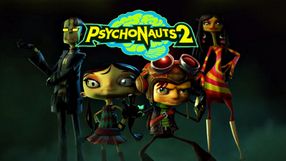 Psychonauts 2
Arcade 25 August 2021
A three-dimensional platform game and a continuation to the 2005's Psychonauts, a game by Double Fine Productions studio. The main protagonist of the game is our old acquaintance, a psychic named Raz, who specializes in trips to other people's minds. Invited to the headquarters of the eponymous secret organization, employing people with psychic talents from all around the world, he discovers that the group is in serious trouble and it is up to him to rescue them. In Psychonauts 2 we observe the action from a camera placed behind the hero, and the game consists primarily of exploring the world, avoiding traps and obstacles, and fighting enemies. The game is particularly focused on arcade elements, but there are also a great many of clever puzzles and a good deal of secrets to discover. During the game the protagonist learns and develops new psychic abilities, which allows him to deal with increasingly difficult challenges.

Psychonauts in the Rhombus of Ruin
Adventure 21 February 2017
A spin-off entry in the popular platform game series, originally launched by Double Fine Productions in 2005, developed exclusively for Sony's platform to make use of PlayStation VR sets. The game starts exactly where first Psychonauts has ended, acting is a bridge between it and the sequel. When the boss of Psychonauts, Truman Zanotto, gets kidnapped, a special team is sent to rescue him, including little Lili Zanotto and the protagonist of first game, 'Raz' Razputin, who is recognized as one of the most prominent PSI-cadets. In terms of gameplay, Psychonauts in the Rhombus of Ruin is following in its predecessor's footsteps, adapting the well-known formula to modern virtual reality sets.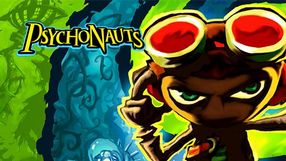 Psychonauts
Arcade 19 April 2005
An adventure game with strong action and platform game traits. It was developed by Double Fine Productions. The player assumes the role of a boy named Razputin, Raz in short. His dream is to become a member of the titular Psychonauts, a squad that is maintaining peace in the world. After sneaking up into one of the training camps, the protagonist discovers that the cadets are mysteriously disappearing. Raz, accompanied by his loyal friends, tries to discover this mystery. In Psychonauts the action is presented by using a third-person perspective. The game features more than a dozen of varied levels – most of them take place inside the human minds. During the game Raz must face various enemies, solve some more or less complicated traps, and avoid many dangers. Luckily, the boy is able to jump, swim, climb and sneak. He also has access to a set of paranormal skills, including telekinesis, levitation and invisibility. The game features nice looking graphics. Similarly to previous games of this developer, the title is filled with humor.