Oceanhorn Video Game Series
Video Games Encyclopedia by Gamepressure.com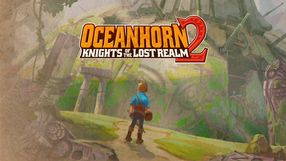 Oceanhorn 2: Knights of the Lost Realm
Action 19 September 2019
Oceanhorn 2 is a sequel to the 2013 action RPG developed by a small Finnish studio Cornfox & Bros. The game takes place in the same fantasy realm as the series' first installment. We play as a young boy who trains very hard to become a Knight of Arcadia. We observe the game from a third-person perspective. Gameplay mechanics in Oceanhorn 2 are visibly inspired by the popular Legend of Zelda series. Oceanhorn 2 places more emphasis on exploration than the original game. We move between the locations by using a typical world map. The game uses an arcade combat system. We can fight with either cold steel weapons or firearms, for example, a pistol. Oceanhorn 2: Knights of the Lost Realm has visibly better visuals than the previous game in the series.

Oceanhorn: Monster of Uncharted Seas
Adventure 08 November 2013
Oceanhorn: Monster of Uncharted Seas is an action adventure game produced by the Cornfox & Brothers team, modelled on The Legend of Zelda. While playing as a teenager, we explore the land of fantasy, looking for a lost father and try to save the world from extinction. The project is an improved PC version of an older mobile title.