Middle-earth: Shadow of... Video Game Series
Video Games Encyclopedia by Gamepressure.com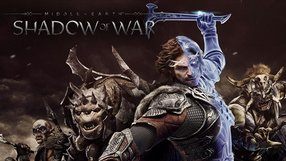 Middle-earth: Shadow of War
Action 10 October 2017
Middle-Earth: Shadow of War is a direct sequel to the well-received action-adventure game Middle-Earth: Shadow of Mordor. Just like the first game in the series, Shadow of War takes place in the world created by J.R.R. Tolkien. The game is presented from a third-person perspective. We can explore the rich, open world of the game by riding various steeds and by taking good use of the free-running movement system, similar to that from the Assassin's Creed series. Once again the Nemezis system is one of the core gameplay mechanics. The game will automatically generate unique enemies which we will encounter, battle and optionally make them join us in our battle against Sauron. It needs to be mentioned that the game also offers many new features, with the possibility of taking over Dark Lord's keeps being one of them. There are more types of enemies for us to face, more new, unlockable skins and pieces of equipment.

Middle-earth: Shadow of War - The Mobile Game
Strategy 26 September 2017
Middle-earth: Shadow of War for mobile devices is a strategy game based on the free-to-play business model with optional microtransactions. In spite of identical title as the action adventure game published on PC and consoles, it is an entirely separate project. The plot, however, is somewhat similar and focuses on the war between Sauron and a Ranger known by the name of Talion, who shares his body with Celebrimbor - an elven wraith. The game for mobile devices builds on collecting characters known from The Hobbit and The Lord of The Rings Trilogy, and has the player assemble small teams to lead them to real-time battles. Each warrior features unique statistics, weapons, and special abilities, which when activated can turn the tides of a battle. Each character can be developed in terms of combat skills, which the player can adjust to their preferred tactics.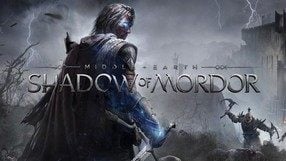 Middle-earth: Shadow of Mordor
Action 30 September 2014
A TPP action game set in J.R.R. Tolkien's Middle-earth. Middle-earth: Shadow of Mordor was developed by Monolith Productions, the creators of Aliens vs Predator 2 and F.E.A.R.: First Encounter Assault Recon. The plot takes place before the events depicted in "The Lord of the Rings". In the main campaign, players assume the role of Talion, a ranger who is raised from the dead by an ancient spirit of vengeance in order to take bloody revenge on the servants of Sauron for the death of his loved ones. The core of the game consists of spectacular battles with large groups of enemies, during which you can use a rich variety of ranged and melee attacks, as well as dodges. The audiovisual aspects of the game were modeled after the cinematic saga by Peter Jackson.