Monument Valley Video Game Series
Video Games Encyclopedia by Gamepressure.com

Monument Valley 3
Puzzle TBA
Monument Valley 3 is the third installment of a popular series of mobile puzzle games. Studio ustwo is responsible for the production and release of the title.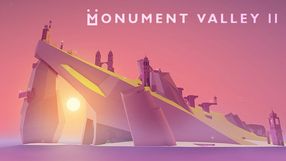 Monument Valley 2
Puzzle 30 May 2017
The second entry in the popular series of puzzle games developed by an independent studio ustwo. The title features a completely new plot, in which the player learns about the fate of a mother who travels with her child through a fantasy world. The gameplay mechanics are based on the ones employed in the first entry in the series – the player is tasked with guiding both characters from one place to another, frequently by manipulating the environment, playing with perspective or by creating optical illusions. It is worth mentioning that the presence of two characters makes solving riddles in Monument Valley 2 slightly different than previously. Despite that, the users that played the previous game should feel familiar in the new entry. The title features high-quality graphics inspired by the works of M.C. Escher.

Monument Valley
Puzzle 03 April 2014
A puzzle game in which we lead a silent princess I'm going through the surrealistic world of title monuments, helping her by manipulating the environment and creating optical illusions. Monument Valley is distinguished by its artistic, minimalist graphic design, inspired by Japanese paintings and paintings by Maurits Cornellis Escher.