The Evil Within Video Game Series
Video Games Encyclopedia by Gamepressure.com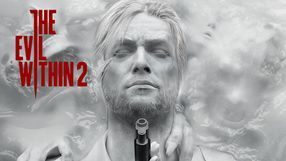 The Evil Within 2
Action 13 October 2017
A direct sequel to the successful survival horror, The Evil Within. Both titles have been developed under the watchful eye of Shinji Mikami, the author of such video game series as Devil May Cry and Resident Evil. In The Evil Within 2, players yet again assume the role of detective Sebastian Castellanos, who travels to a seemingly idyllic town in search for his daughter. What he does not know, however, is that the town hides a horrible secret. The game allows the players to observe the action from a third-person perspective to better experience the survival horror setting. The main protagonist gets to walk through gloomy and claustrophobic locations, as well as larger open spaces often filled with horrifying enemies. To fight off the threat, detective Castellanos can use his firearms; however, due to the game's survival horror convention, the ammunition is scarce. Another solution is to take the stealth approach and quietly eliminate the foes with a crossbow. Of course, one can also decide to run for it. In The Evil Within 2 Sebastian can use a comlink to consult his friend – Julia Kidman – who eagerly guides him through this horrible reality.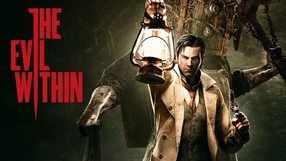 The Evil Within
Action 14 October 2014
A third-person survival horror action game developed by Japanese studio Tange Works led by Shinji Mikami (Dino Crisis, Devil May Cry, Onimusha). The game is set within the premises of a small town's asylum. We play as a detective who tries to solve mystery of a gruesome murder. The case, however, quickly changes into a desperate fight for survival and preserving his sanity. Developers from Tange Works wanted to create an atmosphere of constant fear and endangerment, delivered in-game by the grim audiovisuals and a minimal interface. The game runs on a modified version of id Tech 5 engine, known from e.g. Rage.