Paladins Video Game Series
Video Games Encyclopedia by Gamepressure.com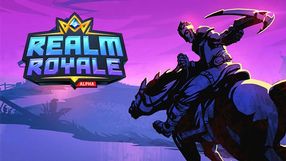 Realm Royale
Action 05 June 2018
Realm Royale is a multiplayer action game that takes an unusual approach to the battle royale genre. The game uses a free-to-play distribution model. More than twenty groups of four people are competing in matches that last until only one group remains alive. The game strongly emphasizes crafting.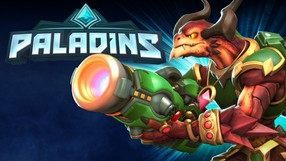 Paladins: Champions of the Realm
Action 08 May 2018
A multiplayer-oriented first person action game developed by Hi-Rez. The action takes place in a slightly unusual fantasy world featuring advanced technology, including firearms and vehicles. Ironically, all of the technological advancements present here are powered by magic. The gameplay focuses on online battles between small groups of players controlling characters belonging to different available classes, each having distinctive weapons and four unique skills. The battles are very fast-paced in any of the several different game modes. The most important is the Siege, in which a great siege engine appears on the battlefield. Furthermore, the game diversifies the experience by adding elements of card games - the players can build card decks. The cards can provide a character with different bonuses, and three of them, selected at random, are available to use during a match.

Paladins Strike
Action 25 April 2018
Paladins Strike is an online action game developed mostly with the Android system in mind, combining the elements of MOBA and shooter games. The gameplay involves two teams of five players each battling each other, the mechanics of which are based on multiplayer FPS games.