Bloodstained Video Game Series
Video Games Encyclopedia by Gamepressure.com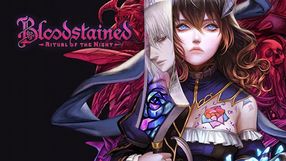 Bloodstained: Ritual of the Night
Action 18 June 2019
Bloodstained: Ritual of the Night is an action-adventure platform game set in a gothic horror setting. The game is a spiritual successor to the Castlevania series. The person in charge of Bloodstained: Ritual of the Night was Koji Igarashi, who previously worked on the Castlevania series over the course of many years. The game revolves around exploring a large castle, which is crawling with demons the players need to fight against, you also develop your character and gather items. The game features a local co-op mode.

Bloodstained: Curse of the Moon
Action 24 May 2018
An action game with platform game features. The players assume the role of Zangestu – a demon hunter who travels to a castle occupied by a powerful fallen angel. During the game, the players are exploring grim locations and fighting enemies. The game distinguishes itself from other games with the presence of four playable characters.