WW1 Game Series Video Game Series
Video Games Encyclopedia by Gamepressure.com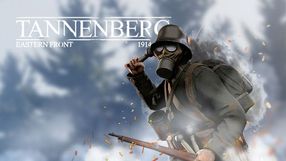 Tannenberg
Action 13 February 2019
A standalone expansion to a well-received online FPS developed by BlackMill Games. Like in the base game, the action of Tannenberg takes the players to the World War I. However, this time around one gets to travel to the less known eastern front of the Great War and participate in the historical battles between the Russian Empire and the forces of Germany and Austria-Hungary. Apart from introducing a new faction, the biggest asset of this expansion in the entirely new theater of operations, which differs significantly from the battles that took place in the region surrounding Verdun that one might remember from the base game. Instead of trench warfare, the player gets thrown into more dynamic battles, taking place in large, open areas - in the woods and snow-capped plains - which significantly alters the nature of the gameplay. Other aspects of gameplay remain unchanged, so the level of realism and brutality, the character development mechanic, and the system of acquiring new pieces of gear remain the same. The game delivers a new mode, in which up to 64 players divided into two teams can fight each other on one map.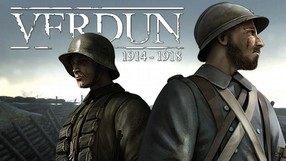 Verdun
Action 28 April 2015
An online first-person shooter inspired by the greatest battle of the First World War. This is the debut of Blackmill Games - a Dutch team. The game is set in the years 1916-1918. The player takes on the roles of either French or German soldiers fighting on the Western Front, participating in exhausting battles near Vauquois, Argonne, Vosges and Caures. The game offers four modes; in the main one, teams of four players compete against one another. The player earns experience, which is required to develop the skills of one's virtual soldier. Verdun stands out mainly with its serious approach to the task of recreating the realities of the Great War in a virtual environment. Both the uniforms and weaponry of the combatants were taken into account, as well as was the topography of battlefields.