Chivalry Video Game Series
Video Games Encyclopedia by Gamepressure.com
Chivalry 2
Action 08 June 2021
Chivalry II is a continuation of the multiplayer first-person action game from 2012. Again, we are taking part in online clashes in a reality reminiscent of the Middle Ages. This time, however, they are on a larger scale and we can use horses in them.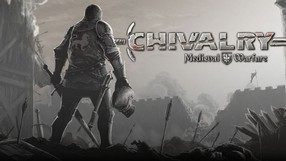 Chivalry: Medieval Warfare
Action 16 October 2012
Chivalry: Medieval Warfare is a multiplayer only action game developed by the independent studio Torn Banner. In the game, we take on the role of medieval warriors and take part in a bloody conflict between the Mason Order and the Agatha Knights. Up to 32 players can partake in spectacular battles. On each battlefield each player controls one warrior. Every available character has different equipment and plays a different role on the battlefield. The game offers an elaborate combat system which gives us full control over our attacks, blocks, and dodges. The more experience we gain, the more new skills we can master. We will also get valuable trophies and titles.