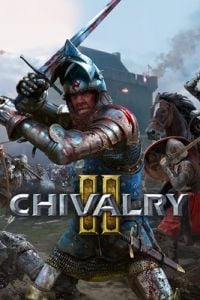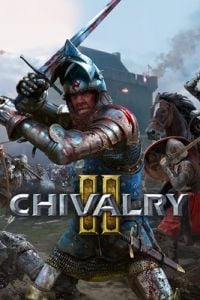 Chivalry 2
Chivalry II
Chivalry II is a continuation of the multiplayer first-person action game from 2012. Again, we are taking part in online clashes in a reality reminiscent of the Middle Ages. This time, however, they are on a larger scale and we can use horses in them.
Action | FPP | the middle ages | network | Xbox Game Pass
Chivalry II is a network action game that allows players to take part in medieval battles. This is a continuation of the popular 2012's Chivalry: Medieval Warfare. Both productions were developed by Torn Banner studio.
Mechanics
In Chivalry II players observe the action from the first-person perspective. The game focuses on battles with other players using various melee weapons, as well as bows and crossbows. One of the novelties in comparison to its predecessor is the possibility of ride horses. The production is set in a fictional universe inspired by Hollywood films and the authors focus mainly on the spectacularity of the battles, not their realism.
The game offers an extensive combat system that allows players to control every movement with the mouse. Compared to its predecessor, it has been greatly improved, making it more manoeuvrable and easier to learn.
The game delivers a much larger scale of battles. Chivalry allows 64 players to play at the same time. The game is a team game. The participants are divided into two factions and each side is given specific tasks to perform, the fulfilment of which requires good cooperation. During the game, players take part in the sieges of fortresses, plundering of villages, and fighting on the fields and in the forests.
Maps are filled with interactive objects, and the gameplay is governed by a powerful physical engine. This provides a lot of freedom of action. One can, for example, set a chicken on fire and throw it at an enemy, or use the body of a killed enemy as a projective for a catapult.
Game modes
Chivalry II offers the multiplayer mode only.
Technical aspects
The production has attractive three-dimensional visuals based on Unreal Engine 4. Compared to the first part, the scale of battles and the level of detail have been increased and the whole animation system has been thoroughly redesigned.
Game mode: multiplayer Multiplayer mode: Internet Player counter: max 64
User score: 5,8 / 10 based on 155 votes.
Pre-release expectations: 4.5 / 10 based on 294 votes.
PEGI rating Chivalry 2
Chivalry 2 System requirements
Minimum:
Intel Core i3-4370 3.8 GHz
8 GB RAM
graphic card 2 GB GeForce GTX 660 / Radeon HD 7870 or better
20 GB HDD
Windows 10 64-bit
Recommended:
Intel Core i7-6700 3.4 GHz / AMD Ryzen 5 3500X 3.6 GHz
16 GB RAM
graphic card 8 GB GeForce GTX 1070 / Radeon RX Vega 56 or better
20 GB HDD
Windows 10 64-bit