Icewind Dale Video Game Series
Video Games Encyclopedia by Gamepressure.com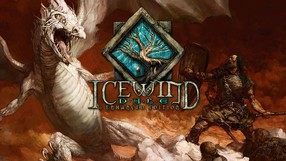 Icewind Dale: Enhanced Edition
RPG 30 October 2014
Refreshed edition of the cult cRPG game created by Black Isle team in 2000. Canadian studio Beamdog, known from two successful remakes of equally legendary Baldur's Gate series, is responsible for its creation. The action of the game is set in Forgotten Realms universe and tells about adventures of six-person team of daredevils, who set off on a journey through the title Valley of the Ice Storm to the mountains called the Spine of the World.

Icewind Dale II
RPG 27 August 2002
Continuation of Icewind Dale, the hit cRPG created by Black Isle Studios. The plot once again takes players to the freezing northern lands of the world of Forgotten Realms. This time we will have to face the Goblinoids who, united under one banner, decided to take over the civilized Ten Towns. The mechanism of the game is based on the solutions of the third edition of the Dungeons & Dragons system.

Icewind Dale
RPG 29 June 2000
Isometric cRPG game based on the principles of the second edition of Advanced Dungeons & Dragons system. The action takes place in the Valley of the Ice Wind, located in the far north of the world of Forgotten Realms. We control a team of daredevils who have to face the ancient evil. The fights take place in real time.