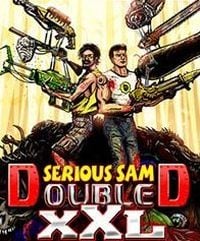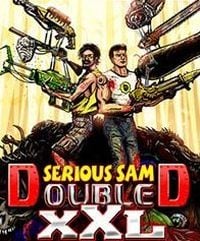 Serious Sam Double D
An independent game set in the world of Serious Sam. As we travel through various locations, we encounter a number of absurd enemies on our way and eliminate them using various types of weapons combined with each other.
Serious Note: Serious Sam Double D is a NEW and ORIGINAL Serious Sam title! Yippee!! It is officially sanctioned by the original developer Croteam, and is a part of their Serious Sam Indie Series.
Once again, Sam 'Serious' Stone must use the Time-Lock to travel through time and destroy the enemies of humanity's past, in order to save its future. But since his last outing, 2 important new relics have been discovered: the Gun Stacker and the Porta Pad.
Only Sam is serious enough – and crazy enough – to use this untested technology.
All that stands between victory and annihilation is a man with a T-shirt and jeans… and a great big pile of guns.
SERIOUS SAM DOUBLE D FEATURES:
* One gun sometimes not enough? Two still too wimpy? Try firing all your guns at once with the GUN STACKER system!
* Collect up to 4 of any weapon type (laser guns, shotguns, flamethrowers, CHAINSAWS and more) , then stack 'em up and let'er rip!
* New Enemies in glorious 2D! Fight exploding-banana shooting CHIMPUTEES and evil pancakes known as VUVUZELATORS!
* Corpse-Piling Technology! Sometimes the best way out is up--on dead monster CORPSES!
* Porta Pad technology: Anywhere, ANYTIME throw a jump-pad just when you need it!
* SECRETS galore, find new extra health, ammo, armor, extra weapons and even comedy secrets!
* Unlock CHALLENGE ROOMS such as 4 chainsaw fights, and how long can you survive against dozens of dinos?
Last updated on 23 August 2011
Game mode: single player
User score: 6,4 / 10 based on 113 votes.
Age restrictions Serious Sam Double D: 18+
Serious Sam Double D System requirements
Recommended:
Core 2 Duo 2 GHz
1 GB RAM (2 GB RAM - Vista/7)
graphic card 128 MB (GeForce 6600 or better)
500 MB HDD
Windows XP/Vista/7