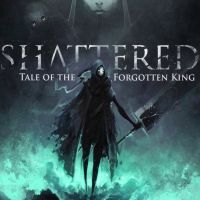 Shattered: Tale of the Forgotten King
Original production combining elements of RPG action, platforming and adventure game, in which we play the role of a Traveller walking around the gloomy world, fighting with sinister Demiurgs and trying to find the creator of the land of Hypnos - the title King.
RPG | TPP | fantasy | indie games | action adventure | action RPG | soulslike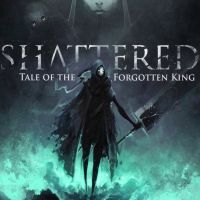 Shattered: Tale of the Forgotten King is an action RPG game enriched with adventure and platform elements. The title was developed by an independent French team Redlock Studio, and was created, among other things, thanks to a successful crowdfunding collection. The main source of inspiration for its authors were the Dark Souls and Legacy of Kain series, as well as the cult Shadow of the Colossus.
Plot
Shattered: Tale of the Forgotten King takes us on a journey into the fantastic world known as Hypnos. During the game, we play the role of the Traveller, who, wandering through gloomy areas dotted with numerous ruins, learns the fate of the fall of civilization inhabiting him years ago. His mission is to defeat the twelve Demiurgs who have plunged the land into chaos and to find the title King, its creator.
Mechanics
Shattered: Tale of the Forgotten King in an original way combines the presentation of the action from the third person perspective (TPP) and from the side, in selected moments smoothly moving from one phase to another. When wandering through vast maps, through which there are usually several paths, we must avoid traps and abysses, which requires skill. In addition, while playing we encounter environmental puzzles, the solving of which often leads us to hidden locations, and we also meet a few neutral characters, sometimes having tasks for the protagonist.
An important role in this game is played by clashes with twelve bosses (Demiurgs). During skirmishes, like in soulslike productions, the key to success is careful observation of opponents' movements (only in this way can we know their movements pattern and find potential gaps in defense), blocking enemy blows and leading out quick counter-attacks.
As we progress, we gradually develop the hero by unlocking new active and passive abilities; besides, we can increase his combat potential by buying or creating more and more powerful equipment and improving existing equipment. As the amount of resources needed for crafting is limited, we often have to choose whether we prefer to prepare a better weapon or, for example, prefer to create a key that opens one of the doors locked in front of us.
Technical aspects
Shattered: Tale of the Forgotten King has three-dimensional graphics in a dark style; the gloomy atmosphere is created by sparing lighting and gloomy colours.
System requirements
PC / Windows
Recommended: Intel Core i5-7600 3.5 GHz, 8 GB RAM, graphic card 6 GB GeForce GTX 1060 or better, 15 GB HDD, Windows 10 64-bit
Minimum: Intel Core i3-2100 3.1 GHz, 4 GB RAM, graphic card 4 GB GeForce GTX 970 or better, 15 GB HDD, Windows 8.1/10 64-bit