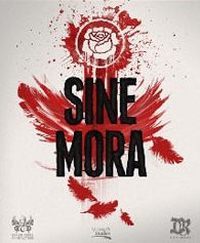 Sine Mora
Sine Mora is a steampunk action game created by Japanese studio Grasshopper Manufacture in cooperation with Hungarian Digital Reality. The game refers to classic shoot up shooters, enriching them with innovative elements, including the ability to manipulate time.
Action | image in 3D | cross-platform | indie games | shoot 'em up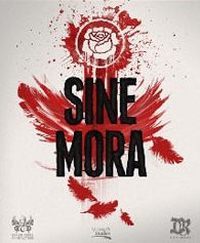 Sine Mora is diesel-punk shoot 'em up co-developed by video game band Grasshopper Manufacture and old-timer Digital Reality. Mixing classic shooter sensibilities with next-gen presentation, Sine Mora is a shoot 'em up that appeals to both hardcore and the casual gamers.
The engrossing Story Mode weaves an over-the-top tale, presented as only Digital Reality and Grasshopper Manufacture could, while the Arcade Mode provides deep, satisfying gameplay to challenge fans of the genre.
Story:
Every life has a simple goal... to survive.
Ronotra Koss is a serial killer, hell-bent on revenge, blackmailing a young girl and smuggling military grade aibots.
Meanwhile, a phantom cell of time-travelling partisans is determined to infiltrate Siriad – the floating fortress guarding the peace and prosperity of their planet.
Argus Pytel, the Emperor's most talented Profiler, will stop at nothing to try to bring all of them to justice. In this complex tale of honor, bonds and morality, each player must ask themselves:
What would you do if you knew exactly how much time you had left?
Key Features:
Master Time to Survive: Unique, time extension based gameplay with multiple aircraft
Experience a New World: Fight through seven beautifully crafted, diverse stages
Personalize your Arsenal: Over 60 different weapon and time manipulating device combinations
Gameplay that Adapts to You: Multiple difficulty levels and a complex ranking system in Arcade Mode that adjusts enemy behavior to provide a challenge for even the most diehard shmup gamers
Theatrical Score: Music composed by legendary Sound Director of Silent Hill and Shadows of the Damned composer, Akira Yamaoka
A New Shooter for a New Era: Sine Mora's amazing world is brought to life in jaw-dropping Stereoscopic 3D
Similar games:
PEGI Rating
System requirements
Uses:
PlayStation Network
Uses:
PlayStation Network
Recommended:
Core i5 2.6 GHz
1 GB RAM (1.5 GB RAM - Vista/7)
graphic card 512 MB (GeForce GTX 260 or better)
300 MB HDD
Windows XP/Vista/7