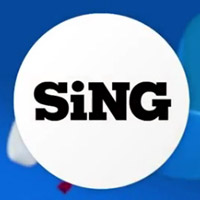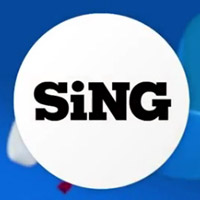 SiNG
WiiU
Musical and social game. Participants have the opportunity to test their vocal skills, sense of rhythm and dance skills. You can use the WiiU tablet, Wiilots or ordinary controllers imitating musical instruments.
SiNG

Release Date WiiU

canceled
developer: FreeStyleGames publisher: Nintendo

game language: English
SiNG is a music and social game created by the Performance Party studio. The title, like other members of the genre, allows us to test our sense of rhythm and vocal skills, as well as our dancing skills. Even several people can take part in the game. While one player sings to help each other with the lyrics displayed on the WiiPad, the other Wiilots support him by singing the chorus, clapping or dancing to the rhythm of the melody. The audience can also use controllers as well as instruments and enrich the music with additional sound effects.
SiNG offers two basic gameplay modes:
Party - Players can freely accompany the person singing the lyrics. Nobody is judged here, none of the participants scores points, what counts is good fun.
Sing - One or two people, together or separately, perform selected music. Real-time game evaluates the performance and vocal abilities of players.
Players will find classical pop hits from the 1960s and 1980s as well as contemporary hits among the available music pieces. The order of songs can be determined by using our own playlists, arranged on the WiiU tablet.
Please let us know if you have any comments or suggestions regarding this description.
Game mode: single / multiplayer Multiplayer mode: Player counter: 1-4
Age restrictions SiNG: Good for all ages.