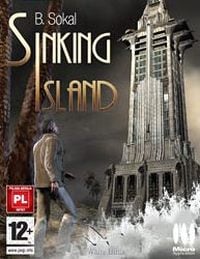 Sinking Island
Sinking Island is an adventure game produced by White Birds Productions studio and signed by Benoit Sokala, the creator of the Siberia series. Players direct the actions of Jacek Norma, a policeman investigating a murder on a small tropical island.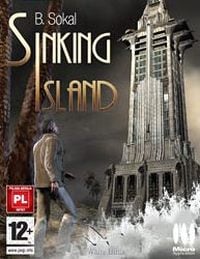 Walter Jones, a rich billionaire, is found dead at feet of the gigantic tower Art deco which he had made build on a paradisiac island. This hotel that he wished to transform into a place of holiday resort for jet-set international finally showed to be its grave.You embody the inspector Jack Norm. While the storm rages, you have three days to discover the truth on the reasons of this very mysterious death. Accident or premiditary murder ?Who of ten persons present on the island at the time of the facts would have reasons for wishing Walter Jones's death?
The new game of Benoît Sokal:The boss of the adventure and click&point the universe which dedicated him(it) as one of the major authors of the Comic strip: the Whodunit!
Luxurious decorations :Perfect beaches up to the disproportionate inside of this extravagant tower, discover a rich environment and magnificent graphics.
An exciting scenario:Hatreds, resentment, treasons and machinations on a paradisiac island.
A real crime novel in video game:The game is cut in about ten simple questions which you will have to answer successively to progress in the investigation.
A complete and accessible system of resolution of inquiry:Thanks to your personal assistant, you can confront the testimonies of the various suspects, compare them with the harvested proofs and advance(move) in the inquiry by appealing to your sense of the deduction.
A race against the clock:While the storm rages, the tower sinks gradually into the water … You have only 3 days to clarify this affair before the indications and the culprit disappear for ever.
2 modes of games:In expert mode, the race against the clock is launched and you will not have one second to lose! In mode risk, you can cross places with your rhythm without that the urgency of the situation prevents you from taking advantage of magnificent decorations.
Age Rating
age requirements: everyone
System requirements
Recommended:
Pentium 4 1.5 GHz
512 MB RAM
graphic card 64 MB (GeForce FX 5200 or better)
3 GB HDD
Windows 2000/XP/Vista