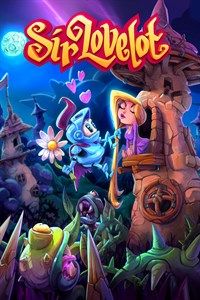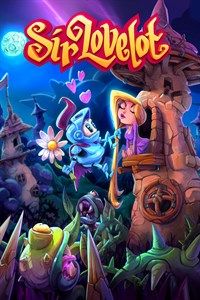 Sir Lovelot
A fast-paced and challenging platformer, developed by independent studio pixel.lu. In Sir Lovelot we take on the role of the knight, who wanders from castle to castle and presents princesses with gifts collected during his demanding journey, trying to find the love of his life.
Arcade | fantasy | platform | 2D | indie games | side-scroll
Sir Lovelot is a dynamic platformer, which like Super Meat Boy and other demanding games of this type puts the player's skills to the test. The game was developed by the independent pixel.lu studio.
Plot
Sir Lovelot takes us to the land of Lululand. The main hero of the game is a knight who is looking for love of his life. In order to do that, protagonist wanders from castle to castle and gives princesses gifts gathered during a hard journey.
Mechanics
In Sir Lovelot the action is shown from the side. During the game we go through four colourful and diverse regions of Lululand, consisting of over forty levels in total. Each of them is full of various traps, moving and stationary platforms, which we have to jump on (and under which are often placed deadly spikes), and also from the enemies, which Sir Lovelot bravely faces. The gameplay is fast, so during it we have to show not only dexterity and reflexes, but also perfect mastery of the skills of the brave soldier, who can both jump and fight, a climb up ropes, slide down walls or dive (better not try to do the latter in lava lakes, though). Although the game is a challenge, checkpoints are a certain facilitation, because thanks to them after death we don't have to repeat whole levels from the beginning, as well as numerous shortcuts.
Technical aspects
Sir Lovelot features colourful pixel art graphics and a fairytale-like soundtrack by Alexander Falinski (author of soundtracks for such games as Planetbase and The Last Dream).
Game mode: single player
Age restrictions Sir Lovelot: 12+
Sir Lovelot System requirements
Minimum:
Intel Core i3-380M 2.53 GHz
2 GB RAM
graphic card Intel HD 4000 or better
300 MB HDD
Windows 7