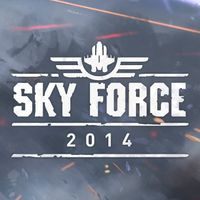 Sky Force 2014
Refreshed version of the famous Sky Force shooter from Infinite Dreams studio in Gliwice. In production, we sit at the helm of flying machines, with which we fight against a powerful army that threatens the whole world.
Action | 2D | arcade elements | shoot 'em up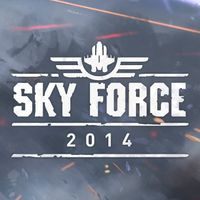 Sky Force 2014, released on AND and iOS, is a 2D shoot'em up resembling games like Ikaruga and Jamestown. The game was developed by Infinite Dream from Poland. The studio has worked on several renowned projects, including Shoot the Zombirds and the Can Knockdown series. The title was originally released on the Symbian mobile operating system and was hailed as one of the best in its genre. The game was later released for Android and iOS, but it was removed due to engine problems. Sky Force 2014 is a refreshed version of the mobile classic, which boasts a significantly improved graphics and electronic soundtrack.
Mechanics
In Sky Force 2014, we pilot an aircraft and fight with the army threatening the whole world. In order to defeat hundreds of enemy units, we have to use our dexterity and the possibilities offered by planes. As for the gameplay itself, the entire screen is often covered in missiles. Fortunately, we can shoot bullets, missiles or laser beams towards enemies. In addition, the fun is diversified by the ability to save civilians. However, this requires the player to take risks.
In addition to a number of standard opponents, including not only aircraft but also ground units, we will also reach points of the campaign where we have to face larger and more powerful opponents. The game rewards our actions with points and achievements. Additionally, in Sky Force 2014, the creators took care of weekly tournaments in which we compete with players from all over the world.
Age Rating
age requirements: everyone