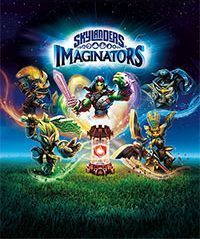 Skylanders Imaginators
Another installment in the popular series of 3D platform games developed in cooperation between Activision and Toys for Bob. The series uses special toy figurines that are transferred to the virtual world of the game.
Arcade | TPP | 3D platformers | toys | Figure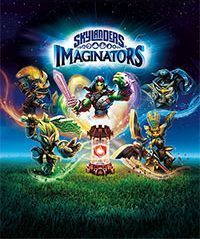 Skylanders Imaginators is a 3D platform game developed for PS4, SWITCH and etc.. It is another installment of the popular series of games created by Activision. The game was developed by Toys for Bob, team that previously created Skylanders: Spyro's Adventure, Skylanders Giants and Skylanders Trap Team.
Mechanics
Gameplay mechanics of Skylanders Imaginators released on PS4, SWITCH and etc. aren't much different from the ones used in previous installments of the series. The title is a three-dimensional platform game in which most of the time player is exploring locations, getting through obstacles, collecting items and fighting enemies. Occasionally he also solves simple riddles. The way how one interacts with figurines hasn't changed as well. Starter pack contains a few such toys and other ones can be bought separately. Each figure represents different protagonist and allows unlocking his virtual version in the game. Fans of the series will be happy that the title is fully compatible with all models released for previous installments.
This doesn't mean that Skylanders Imaginators lacks any new features. The most important novelty is the possibility to design new characters. The system that allows that is quite advanced and player can decide about look, powers, abilities, names, catchphrases, musical themes and other properties of new characters. A new toy called Creation Crystal which is added to each starter pack is helpful in creating new creatures.
Another novelty is characters from the group called Skylanders Sensei. Among them there are thirty one new warriors (20 heroes and 11 villains) who represent ten powerful battle classes such as knight, wizard, archer and adventurer. The creatures can train other skylanders, allowing them to use superweapons, teaching them secret techniques and providing access to special locations. Skylanders Sensei group members have their own abilities as well. Among them Sky-Chi is especially useful – it works as a final attack that defeats the enemies.
Similar games:
PEGI Rating