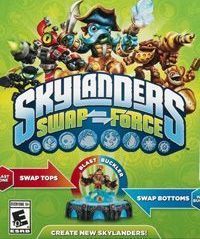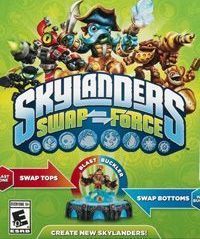 Skylanders Swap Force
Skylanders Swap Force is a three-dimensional platformer developed by the Vicarious Vision team. Production combines the real world with the virtual world and allows you to collect plastic figures, which enable you to unlock new characters in the game world.
Skylanders SWAP Force is the latest adventure in a series of exciting games that explore the magical world of Skylands.
Embark on an exciting new adventure with the Skylanders and the SWAP Force. For generations, the SWAP Force protected the volcano that replenishes Skylandsí magic. That is until an epic battle caught them in an eruption that blasted them apart, sent them to Earth and gave them the ability to swap powers. Only you can mix and match their tops and bottoms, put them on the new Portal of Power and save Skylands.
Game mode: single / multiplayer Multiplayer mode:
PEGI rating Skylanders Swap Force