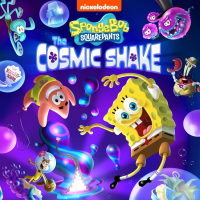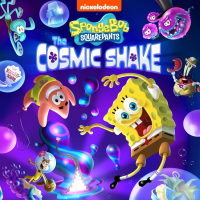 SpongeBob SquarePants: The Cosmic Shake
3D platform game under the license of the famous Nickelodeon series. In SpongeBob SquarePants: The Cosmic Shake we play as the title character trying to save the world from a disaster he inadvertently caused.
Arcade | TPP | animated TV series | 3D platformers | humorous
SpongeBob Squarepants: The Cosmic Shake is a platform game by Purple Lamp studio, published by THQ Nordic. The game is based on the license of one of the most popular Nickelodeon series, SpongeBob Squarepants.
Plot
The action of the game takes place in the universe known from the series. SpongeBob and his best friend Patrick, as a result of an unlikely coincidence, come into possession of the wish-fulfilling Mermaid's Tears. As the heroes are not very intelligent, their wishes open portals to other worlds, threatening the structure of the multiverse. SpongeBob and Patrick are tasked with exploring each newly opened Wishworld and fixing their mistake before it's too late.
Mechanics
SpongeBob Squarepants: The Cosmic Shake is a 3D platform game where the action is observed from a third-person perspective. We travel through seven different worlds based on different themes: prehistory, wild west, medieval times, Halloween. While playing we unlock skills that increase our mobility, such as swinging on hooks or kicking in the air. The game has to offer over thirty alternative costumes for the main character.
Game modes
The game has only a single player mode.
Technical aspects
SpongeBob Squarepants: The Cosmic Shake features nice 3D graphics immediately reminiscent of the animated series. The voice cast in the game includes original actors, such as Clancy Brown as Mr. Crab. The soundtrack contains over a hundred songs from the original series.
Game mode: single player
Age restrictions SpongeBob SquarePants: The Cosmic Shake: Good for all ages.