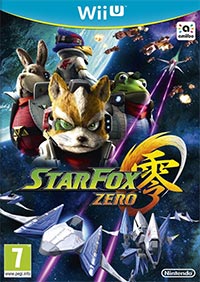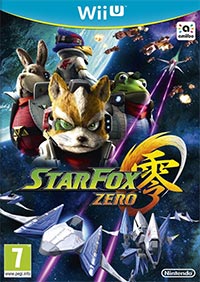 Star Fox Zero
WiiU
Another installment in the series of third-person perspective shooters set in a SF universe, popular among Nintendo consoles users. The title was co-developed by Nintendo and Platinum Games, an acknowledged developer from Japan, led by Shigeru Miyamoto.
Arcade | TPP | science fiction | TPS | shoot 'em up | shooters | Nintendo exclusive titles
Star Fox Zero

Release Date WiiU

21April2016
developer: Nintendo publisher: Nintendo Official website

game language: English
Star Fox Zero published on WiiU is another instalment of the popular series created by Nintendo. The newest part is developed under the watchful eye of Shigeru Miyamoto, who concentrated on utilising the special possibilities the Wii U gamepads offer. The production is co-developed by Nintendo and Platinum Games known for Vanquish, Bayonetta, Metal Gear Rising: Revengeance, and MadWorld.
Plot
The game's plot concentrates on adventures of Fox, Falco, Peppy, and Slippy, whose objective is to save the Lylat system from the danger.
Gameplay
This is a third-person perspective shooter in which you take control of the Arwing craft. It can fly and transform into a Walker – a powerful walking machine, so the game features two different strategies. It also introduces other machines – Gyrowing and Landmaster Tank.
Due to special functions the Wii U system offers, gameplay is quite different from that of the previous instalments. First of all, the action is seen from two perspectives – the third-person perspective on the TV screen, showing you the back of the craft and the first-person perspective on the controller screen, on which you aim at the enemies. Additionally, the game employs a system that allows for using the two analogue sticks, so while flying straight ahead you can shoot the opponents on the left or the right side and meanwhile perform wild stunts with your ship.
Technical aspects
The game makes use of the power Wii U offers and utilises 3D graphics.
Last updated on 17 June 2015
Game mode: single player
User score: 8,7 / 10 based on 37 votes.
Pre-release expectations: 8.9 / 10 based on 27 votes.
PEGI rating Star Fox Zero