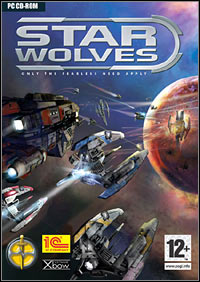 Star Wolves
PC
Space simulator with cRPG and strategy elements. The action of this production takes place at the turn of the XXI and XXII century, and the player becomes a star hunter, initially having only an obsolete and poorly equipped ship.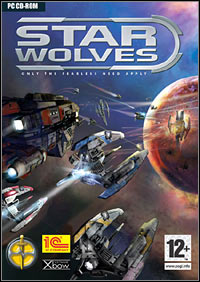 game language: English
game release date for PC:
12November2004
Star Wolves, a 3-D space RPG developed by Russian developer X-Bow Software, thrusts you into the future where danger lurks behind every asteroid and rogue comet. The Star Wolves are a renegade breed of freelance bounty hunters who join forces to survive and prosper in a time when space has never been more dangerous.
About Star Wolves
The 22nd century is a time of war and political upheaval throughout a galaxy where three gigantic corporations control the entire solar system. Corruption is rife and the only place a man can feel slightly safer is in the skies where the crippling fists of the corporations' oppression can be challenged.
SCI-FI
Action, role-playing and deep strategy elements all in a frenetic super-futuristic environment.
Action
Clunk Click! Hone and tune a team of up to six rough, unskilled rooky pilots into a devastatingly effective, (fearless) fighting force. But wait, it ain't that easy Space Wolf! Like a spotty seventeen year old college freshman who's just bought a 1983 Nissan Sentra with his entire first term's grant, you start the game piloting a ship that looks like the dictionary definition of 'crap'!
Gameplay
Don't think that firepower alone will save your sorry butt or those of your squad's either! Only practice as you progress through the game will improve your mastery of the battlefield-like tactics needed to take you and your fellow Space Wolves deeper into the action.
To make things more interesting, each member of your team will possess different skills, abilities and personalities as you do battle with rouge AI computers, human space pirates, bloodthirsty space scavengers and the spaceships of the corrupt ruling empires all in search of easy prey. The right strategy will enable you to mount tactical ruses, plan and execute ambushes and deploy your squad's special abilities to crush enemies according to your style of play.
Features:
· Awesome 3D real-time battle system
· Original blend of tactical and action game play
· Variety of mission objectives including stealth, scouting, assault plus hit-and-run
· Non-linear storyline and gameplay
· Secondary and secret quests along with primary missions
· Over 25 space fighters
· Over 40 missions
· A choice of 8 male and female characters to form your squad
· Original RPG system

Game score 7.49 / 10 calculated out of 357 players' votes.
Similar games:
PEGI Rating
System requirements
Recommended:
Pentium 4 1.8 GHz
256 MB RAM
graphic card 128 MB (GeForce 4 Ti4400 or better)
Windows 98/Me/2000/XP