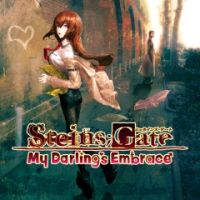 Steins;Gate: Hiyoku Renri no Darling
A sci-fi adventure that belongs to the visual novel sub-genre. Players follow the fate of a first year student at Tokyo University and a novice inventor. The game is a side title published in 2010 by Steins;Gate.
Adventure | science fiction | humorous | visual novel | travel in time | Romance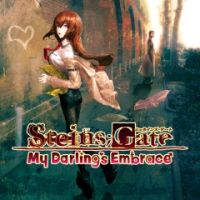 Steins;Gate: Hiyoku Renri no Darling is a visual novel adventure game. The game was developed by 5pb. and Nitroplus. Both developers are well known to fans of visual novel and Japanese pop culture. The developers have made many console titles, but only a small percentage of them were released in the Western. This production is a spin-off of Steins;Gate, which in turn was the second installment of the popular series of sci-fi adventure games. Hiyoku Renri no Darling abandons most of the important plot points of the original but leaves the entire cast and some of the key events. The popular scientific thriller turns into a parodistic romantic comedy.
Plot
The protagonist of the game is Okabe Rintaro, a first-year student of Tokyo University, who together with his college and childhood friend runs what he calls a "laboratory of futuristic gadgets". In a rented flat, the heroes unsuccessfully try to build functioning and profitable electronic devices. Okabe dresses in a white apron all the time to feel like an inventor - he also uses an irritating pseudonym and manner of speaking.
Mechanics
Hiyoku Renri no Darling is a typical Japanese visual novel, which means that for most of the game, we read and listen to character dialogues, mostly with little influence on them. From time to time, we use the main character's phone and, for example, we dial the number manually to call someone or send a text message. At the most important moments, however, we make decisions which result in one out of the several endings.
Technical aspects
The two-dimensional graphics and portraits of the protagonists, which we watch for several dozen hours of the game, testify to the quality of the graphic design of the production. The majority of them were done by a well-known graphic designer, hiding under the pseudonym Huke. Its characteristic style and the use of special graphic filters distinguish it from other games on the market.
Age Rating
age requirements: everyone
System requirements
Minimum:
Intel Core i3
4 GB RAM
graphic card 1 GB Intel HD or better
9 GB HDD
Windows 7/8.1/10
Recommended:
Intel Core i5
8 GB RAM
graphic card 1 GB GeForce GTX 460 or better
9 GB HDD
Windows 7/8.1/10 64-bit