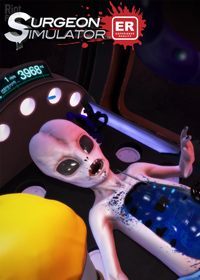 Surgeon Simulator: Experience Reality
A funny surgeon simulator developed by Bossa Studios with VR headsets in mind. The production is an expanded version (with more camera manipulation options that allow us to watch the operation at any angle) of Surgeon Simulator from 2013.
Arcade | humorous | PlayStation VR | HTC Vive | virtual reality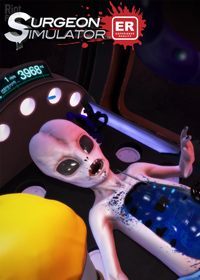 Surgeon Simulator: Experience Reality is a game for PC and PS4 and VR headsets. The production isn't particularly different from 2013's Surgeon Simulator and is more of a standalone expansion rather than a major installment of the series.
Mechanics
Bossa Studios gave a funny surgeon "simulator" game at our disposal again. The player assumes the role of a doctor who conducts various operations despite having serious problems with mobility and using surgical instruments. Therefore, while operating people, he tends to, for example, accidentally remove the wrong organ which obviously can cause the death of the patient. We operate in various locations: in a hospital room, a rushing ambulance, and even in space. Compared to the original, Surgeon Simulator: Experience Reality for PC and PS4 features several novelties. The developers now allow us to, for example, operate on a brain in complete darkness. The camera's mobility was also extended which lets us watch the course of the action at any angle.
Technical aspects
Surgeon Simulator: Experience Reality for PC and PS4 is practically identical to the previous release in technical terms. Although, while playing, we operate on an open ribcage or head, the cartoonish visual style makes the game funny rather than scary or disgusting.
Similar games:
PEGI Rating
System requirements
PC / Windows
Minimum: Intel Core i5-4590 3.3 GHz, 8 GB RAM, graphic card 4 GB GeForce GTX 970/Radeon R9 290 or better, 3 GB HDD, Windows 7(SP1)/8.1/10