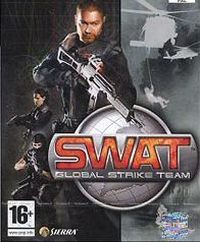 SWAT: Global Strike Team
Console FPS referring to the famous PeCet shooters. We play the role of one of the members of the shock group called TAC-3 and perform several different missions. The game also has an extensive multiplayer.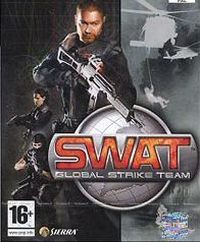 Game mode: single / multiplayer
Multiplayer mode: Internet / split screen, players: 1-4
You are Mathias Kincaid, a former member of the U.S. Army's elite Delta Force turned SWAT: GST element leader.
Follow Kincaid and his team from basic training through 21 missions linked by a powerful storyline. Battle through 10 multiplayer only co-op missions. Command your teammates by issuing orders using either the intuitive controller interface or the optional voice recognition system. This allows your team to move quickly and effectively, making even complex maneuvers easy to perform.
PRODUCT FEATURES
Missions and Gameplay
* Authentic SWAT experience - take part in raids, kicking in doors, providing VIP protection, using specialized weapons, recovering sensitive items and data, disarming bombs, rescuing hostages, and arresting the bad guys. Of course. if an enemy raises their weapon at the team then they have the right to remain silent… forever!
* Dynamic situations and enemy AI - Players are required to constantly assess the best course of action and think on their feet. When replaying levels, enemy positions, behavior and actions change when they see the SWAT team coming.
* Upgradeable weapons and cool SWAT technologies - Assault rifles, flash-bangs, gas masks, and night-vision headgear.
* Multiple modes of game play - Campaign, Co-op, Free-for-all, Team DeathMatch, and Time Attack.
* Built in Voice Recognition technology - Order commands within the game to your squad via a headset (not included). Xbox Communicator & PS2 USB headset enabled.
PEGI Rating
System requirements
Sony PlayStation 2
Uses: memory card, Multi-Tap
Microsoft Xbox
Uses: Xbox Live!