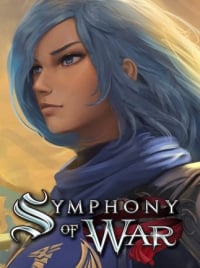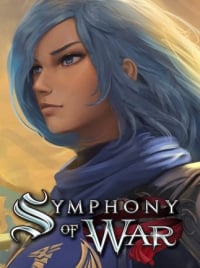 Symphony of War: The Nephilim Saga
PC
Symphony of War: The Nephilim Saga is a tactical RPG telling the story of war in a fantasy land. The game focuses on turn-based battles, in which we command both heroes and units of regular soldiers.
RPG | fantasy | turn-based | tactical
Symphony of War: The Nephilim Saga

Release Date PC

12June2022
developer: Dancing Dragon Games publisher: Dancing Dragon Games Official website

game language: English
Symphony of War: The Nephilim Saga is a fantasy tactical RPG. Game was developed by Dancing Dragon Games studio, the authors of Skyborn and Echoes of Aetheria.
Plot
The action takes place in fantasy land known as Tahnra. Long and bloody conflict for the succession in Veridia Empire has come to an end. It seemed that under the rule of Empress Florina the country would finally be at peace and prosperity. These hopes are trampled by the ambitions of a rebellious general, who kidnaps the monarch and together with his loyal armies starts a rebellion.
Players take on the role of a military academy student who becomes the leader of a war expedition sent to stop the general.
Game mechanics
Symphony of War: The Nephilim Saga is a classic tactical RPG. The game focuses on combat and developing characters. The player's goal is to conquer the whole land. In strategy mode, he decides which territories and cities to attack, recruits soldiers and heals the wounded, equips troops and conducts research on technology improvements.
Battles are fought in turn-based system on large maps. The player gives orders to the entire army, consisting of heroes and regular troops of up to nine warriors each. In battles a key role is played not only by gathered forces, but also morale, eliminating enemy commanders, weather and proper use of terrain.
Our armies can consist of over fifty types of units. Both characters and regular soldiers have extensive development trees that allow us to improve their abilities.
In addition to warfare, the key role is also played by developing between characters. It allows us to unlock new skills and provides useful bonuses. Romance is also possible.
Game modes
Game offers only single player mode in the form of story campaign. It lasts about 30-40 hours of fun and is largely non-linear, thanks to which we can play through it many times without feeling bored.
Technical aspects
Symphony of War: The Nephilim Saga features simple but pleasing to the eye 2D graphics inspired by 16- and 32-bit console RPGs.
Game mode: single player
Age restrictions Symphony of War: The Nephilim Saga: 12+
Symphony of War: The Nephilim Saga System requirements
Minimum:
Intel Core 1 GHz
256 MB RAM
1 GB HDD
Windows 98