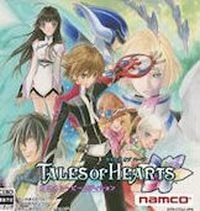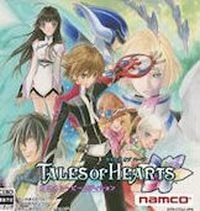 Tales of Hearts R
Another part of the famous series of Japanese role-playing games with an epic story set in a fantastic world, full of heroes and magic, etc. This time, the inhabitants of the game world are fighting a terrible disease that destroys their hearts.
RPG | TPP | fantasy | reeditions/remasters/remakes | jRPG
Tales of Hearts R is a fully fledged remake of Tales of Hearts, which was released in Japan on Nintendo DS in 2008. The title belongs to one of the most recognizable jRPG series, which has been supervised by Namco since 1995. It consists of at least a dozen or so major productions and almost as many side titles. The series is certainly not as popular as Final Fantasy, but it has its own devoted crowd of fans, also outside Japan. Tales of Hearts R is the second game from the Tales series released on PS Vita.
Plot
The game takes place in a fictitious fantasy world, terrorized by creatures called Zerom. They feed on the Spiria, the energy coming from the human heart. In order to neutralize their threat, people created a special weapon, called Soma, which, when used properly, is able to destroy a monster. The story presented in the game begins when a girl named Kohaku Hearts and her brother go in search of Soma. At some point in the journey, siblings attacked by persecutors have to save themselves by escaping. They find a safe haven in a small seaside village where the main character of the production, a young boy called Kor Meteor, lives...
It is worth mentioning that the PS Vita version has a longer plot enriched with previously unavailable missions and cut-scenes. The developers have also introduced new playable characters that will join our team.
Technical aspects
The biggest change from the original is a completely new graphical engine that takes the title to full 3D. All models of characters, creatures, and surroundings were made from scratch and the characters received full voice-overs. The combat system has also undergone some changes, including a new option that allows you to lengthen the combs in the air. The battles take place in real time on separate arenas. We control only a single hero, the other three are controlled by AI. However, we have an influence on their behavior by determining the strategy they should adopt.
Game mode: single player
Age restrictions Tales of Hearts R: 16+