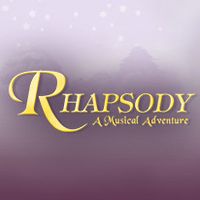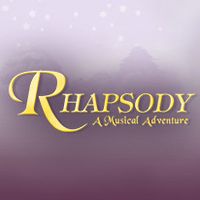 Rhapsody: A Musical Adventure
Another RPG music game, in which we play the role of a girl setting off on a dangerous journey. The title offers an unusual, fairy-tale style and charming singing and dancing characters.
Rhapsodies: A Musical Adventure is an original music RPG game, which is a conversion of a version released in 1998 for PlayStation. The title was developed by Nippon Ichi Software, a company very well known in Japan and worldwide. She is responsible for Disgaea and Marl Kingdom sagas. Rhapsodies: A Musical Adventure is one of the second installment of the mentioned series.
The main character of Rhapsody: A Musical Adventure is a kind of Cornet. Her ability to communicate with puppets. Besides this small fact, Cornet is an ordinary girl who dreams of finding her own prince. One day there is a rumour about a competition for a suitable wife for Prince Ferdinand. The girl sets off on a journey with her best friend, Kururu's puppet, to find and fall in love with a wonderful aristocrat. On the way to happiness, however, hordes of evil witches and wizards appear, complicating a very simple plan to conquer the prince's heart. Ferdinand was kidnapped by the witch Marjoly and his fate lies only in our hands.
Starting the game we can choose one of the difficulty levels (easy, normal, difficult) affecting the length of the game. Rhapsodies: A Musical Adventure, however, is not a very demanding title - among other things, the ability to save the state of the game at any time is a big facilitation. Choosing different places on the map of the world we are attacked by monsters. It's extremely simple and intuitive, thanks to a touch screen and a simple navigation map specially designed for the portable DS console.
An important part of the game is, of course, tactical combat. In this production, individual battles last quite short - usually only a few minutes (except for boss battles) - and are played on two-dimensional maps in turn-based system (as opposed to the original). The main character in duels uses puppets that we can find while crossing the world. In the version for the DS console, the already mentioned Kururu doll also takes part in the fight. The characters are controlled by the touch screen of the console.
To bring us closer to various nuances of the plot, the game uses music and interesting interludes, in which sung parts appear. Everything was made in a characteristic, fairy-tale and light style. The characters are very charming and the whole adventure is joyful and sung. In the DS console version, the creators have also prepared a few additional elements and interesting people, which we can meet during the game.
Please let us know if you have any comments or suggestions regarding this description.
Game mode: single player
PEGI rating Rhapsody: A Musical Adventure
Rhapsody: A Musical Adventure System requirements
Minimum:
Intel Core 2 Quad Q9300 2.5 GHz
2 GB RAM
graphic card 512 MB Radeon HD 5450 or better
2 GB HDD
Windows 10
Recommended:
Intel Core i5-4670K 3.4 GHz
4 GB RAM
graphic card 1 GB GeForce GT 640 / Radeon HD 6450 or better
2 GB HDD
Windows 10/11