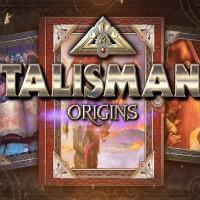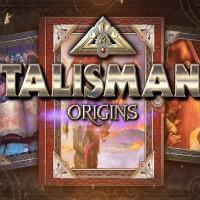 Talisman: Origins
Talisman: Origins is a one-player board game set in a fantasy world full of dragons, monsters and other dangers. In the game we play as characters known from other series, standing on both the good and the bad side.
Strategy | fantasy | Board & card | RPG elements | adventure elements
Talisman: Origins is another digital version of the iconic fantasy board game, this time exclusively for solo gameplay and focused on exploring the campaign in the company of characters from other parts of the game. The game was developed by Nomad Games studio, known for creating digital versions of tabletop games (for example Talisman, party Love Letter or Smash Up card game).
Plot
Talisman: Origins consists of four feature campaigns split into a total of 20 missions, during which the player has the opportunity to learn about the origins of the universe and explore the process of forming the Crown of Power and other important elements of the world. The game can be described as a classic fantasy adventure, in which there is no shortage of wizards, elves, dragons, and other monsters.
In the game players can control one of 12 different characters, known from previous versions of the game (both tabletop and their digital equivalents), plus one additional created for this game - the Great Wizard. The heroes players lead are divided into good and bad. The former will do everything to save the world from the threat of dragons and demons, while the latter want to prevent the good ones from succeeding.
Mechanics
Mechanically Talisman: Origins is all we know from the previous editions. K6 dice throw determines how many fields on the board one's character will move. Depending on which field the character lands on, there is an event waiting for him or her - a fight with the opponent (which is also affected by the dice throw, but taking into account the equipment one has), drawing a card with a spell, or a piece of equipment, traps, and others. In this part, however, an additional aspect is the story associated with the history of the world, as well as the character himself, and the challenge posed to the player, required to successfully complete the mission. There are about 100 of them in the game.
Technical aspects
The in-game tasks are compatible with the rules of the 4th Corrected Edition.
The game has an extensive tutorial introducing people unfamiliar with this universe into the world of the game.
Game mode: single player
Age restrictions Talisman: Origins : Good for all ages.
Talisman: Origins System requirements
Minimum:
Dual Core 1.6 GHz
1 GB RAM
graphic card Intel HD or better
700 MB HDD
Windows 7