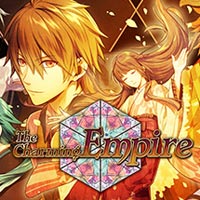 The Charming Empire is a dating simulator for which OperaHouse Corporation is responsible. The title appeared not only on personal computers, but also on consoles and mobile devices. Interestingly, the first chapters of the story can be checked for free on smartphones and tablets - however, if you want to learn more about the plot and its ending, you should already reach for your wallet.
Story
Action released on PC platform, Switch, etc. The Charming Empire was imprisoned in Japan from the Taisho period between 1912 and 1926. While playing, we get to know the fate of Amane Kosaki, a girl from the province called to the capital by her brother, Soshi Amazaki, who ruled the empire. On the spot, the protagonist discovers that life outside is not covered with roses, and Soshi himself has changed beyond recognition. As if that wasn't enough, the heroine finds herself on the trail of a secret organization pulling strings in the empire.
Amane meets the men living in the palace, such as the leader of Toki Tanba café (hiding a secret), detained as a prisoner of war, Kei Yoshimine or even Koichiro Sera, who is her bodyguard. Over time, when you see one of them, the heroine's heart will start beating harder - the one that turns out to be that lucky, but it depends on the decisions we make.
Mechanics
The gameplay scheme in The Charming Empire does not differ from the genre assumptions. As in visual novel games, the game is about having conversations and making choices that determine the course of the story and also influence its ending. In the version for mobile devices, the struggle is enriched by logical mini-games using a touch screen.
Technical issues
Released on PC platform, Switch, etc. The Charming Empire boasts a high-quality audiovisual setting; two-dimensional graphics are kept in an eye-catching, manga-like style, and all dialogue issues are sounded. It is also worth mentioning that the authors decided to leave the original Japanese voices of the characters even in the version which was sold outside the borders of the Cherry Blossom Country.
Please let us know if you have any comments or suggestions regarding this description.
Age Rating
age requirements: 18+