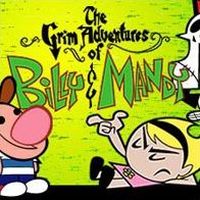 The Grim Adventures of Billy & Mandy
The Grim Adventures of Billy & Mandy is a ruthless virtual fight from Midway Games studio.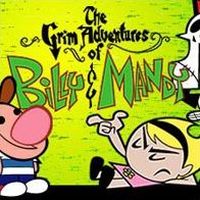 Game mode: single / multiplayer
Multiplayer mode: common screen, players: 1-4
The Grim Adventures of Billy & Mandy video game pits the characters from the popular Cartoon Network television show against each other in an adventure-fighting game, filled with mayhem and chaos. In battle mode, up to four players can use a multitude of weapons in destructible arenas like the Desert of Doom and the Underworld to battle it out to be the last one standing. Players also have the option to play on their own or with a friend in adventure mode, a series of 40 story-based missions where players can unlock new weapons and additional playable characters like Irwin and Hoss Delgado.
Age Rating
age requirements: everyone
System requirements
Sony PlayStation 2
Uses: memory card 8 MB, Multitap
Game Boy Advance
Uses: link-cable + additionally (GBA): link-cable
Nintendo GameCube
Uses: memory card