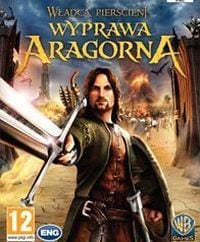 is an action game for the whole family, in which we experience the greatest adventures of the Promise, that is Aragorna, King of Gondor and the hero of the trilogy Ring Lord. The developer of the production is TT Fusion studio. Warner Bros. Interactive.

W The Lord of the Rings: Aragorn's Quest we get to know the heroes at the moment of starting preparations for the great party organized in Hobbiton. It takes place in honor of Aragon and Samwise Gamgee, an unforgettable companion of Frodo, helping him to control the power of the title Ring.

The game begins with an interesting story of Sam, currently the mayor of the town of hobbits, in which he recalls the greatest achievements of the Obieżyświata, known from the film trilogy The Lord of the Rings (though not only). The player takes on the role of King of Gondor and plays the stories told to the gathered by the tireless Sam. The game is mainly about taking part in polite battles with the forces of darkness. Enemies are defeated with the use of swords, arches and spears. The game also allows you to have fun in cooperation with another person who plays the role of the sorcerer of Gandalf.

The game version for PlayStation 3 is one of the first titles to use the capabilities of a special controller called PlayStation Move. Thanks to his abilities, the player has the impression that he is actually using a sword or bow.

Please let us know if you have any comments or suggestions regarding this description.
PEGI Rating