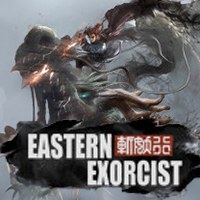 Eastern Exorcist
The Oriental Exorcist
Two-dimensional RPG action using side-scroll mechanics, which takes place in a fictional world inspired by East Asian cultures. Players take on the role of an exorcist who fights demons and other supernatural dangers.
RPG | fantasy | 2D | side-scroll | action RPG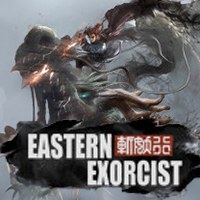 The Oriental Exorcist is an action RPG that takes place in a fantastic world inspired by the cultures of China and Japan. The game developer is a debuting Chinese team from the Wildfire Game studio. Its publisher is Bilibili, one of the largest gaming giants in the Middle Kingdom. The Company runs a popular video service, which is an equivalent of YouTube, and is responsible for the production of animations and mobile games, and is involved in running and sponsoring e-sport competitions.
Plot
The Oriental Exorcist takes us to a fantastic land that the title exorcist travels in search of demons and other supernatural dangers. The story prepared by the authors was presented in the form of animated interludes and dialogue scenes.
Mechanics
The Oriental Exorcist is a classic action RPG, reminiscent of Vanillaware studio games such as Muramasa Rebirth or Dragon's Crown. The title uses side-scroll mechanics. This means that the player's movement is limited to only one two-dimensional plan. Our exorcist is able to perform a variety of attacks with his sword, as well as using items and special abilities unlocked by his adventure experience. An important role during skirmishes is played by the regenerating hero's stamina, which we use to perform each combat action. We fight not only against various standard opponents, but also against huge bosses.
Technical aspects
The Oriental Exorcist has a high quality two-dimensional visual setting. The locations we visit are filled with details, and the extra life is given to them by various graphic effects. The models and animations of the opponents were also made with great attention. It is worth noting that the spoken dialogues of the characters are only available in the original Chinese language version.
System requirements
PC / Windows
Recommended: Intel Core i5, 4 GB RAM, graphic card 2 GB GeForce GTX 750 Ti or better, 8 GB HDD, Windows 7/8/10 64-bit
Minimum: Intel Core i3, 4 GB RAM, graphic card 1 GB GeForce GTS 450 or better, 8 GB HDD, Windows 7/8/10 64-bit