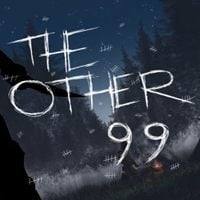 The Other 99
The Order 99 is a first-person action game held in the convention of survival horror, developed as the debut production of Burning Arrow, in cooperation with a somewhat more experienced studio, Deck 13. The events take place on a hostile isle near Scotland.
Action | FPP | survival horror | survival | crafting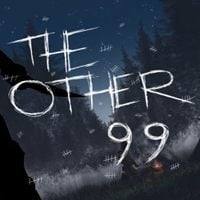 The Other 99 is a survival horror for PC, PS4 and XONE developed by Burning Arrow – the game is the studio's debut. The young crew was supported by an experienced German studio, Deck13, who worked on Lords of the Fallen, among others, and took care of publishing in case of this game.
Plot
The events of the game take place on an unfriendly island in Hebrides, at the shores of Scotland. The protagonist wakes up on the island not knowing how or why had they found themselves there. There are no clues, apart from a short note, which reads "The only way off the island is through The Other 99".
Mechanics
The Other 99 contains elements of horror and survival games. The action is viewed from first-person-perspective, and the main task is exploration of the island in search of resources that will allow the player to survive and solve the mystery. As befits a proper struggle for survival, the player has to gather food, water, and many different materials from which weapons can be crafted. The weapon is mandatory, because it soon turns out that the goals of the protagonist are quite contrary to the goals of other people from the island. The developers give the players a lot of freedom, so that all the encountered characters can be killed. However, the players might as well decide to take a more subtle approach, evade combat and conceal themselves in the woods, leaving fighting as the last resort. The choices of the players do matter, because everyone on the island has their own story, which cannot be told if they have been killed, for dead man tell no tales.
Technical aspects
The Other 99 for PC, PS4 and XONE was created using Unreal Engine 4, used in such games as Final Fantasy VII Remake and Unreal Tournament.
System requirements
PC / Windows
Minimum: Intel i5 2.3 GHz, 8 GB RAM, graphic card 2 GB GeForce GTX 660 or better, 8 GB HDD, Windows 7/8.1/10