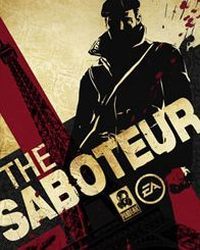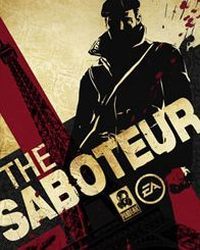 The Saboteur
A game developed by the creators of Mercenaries. The title takes place in Paris occupied by the Nazis during the World War II. In Saboteur the player assumes the role of an Irish man named Sean who begins a guerilla war against the occupant.
Action | TPP | World War II | war | TPS | Xbox Game Pass | EA Play
Saboteur for PC, X360 and PS3 is an action game developed by the creators of the Mercenaries series. The game takes place during the World War II and the main character is Sean – a seemingly regular Irish who appeared in the wrong place at the wrong time. More specifically: in the Paris during the German occupation. Tragic events happened there: the German soldiers murdered Sean's friends, filling him with need for revenge. While controlling the protagonist, the player performs various guerilla actions against the Germans in order to have the revenge.
Gameplay
In general, the gameplay in Saboteur for PC, X360 and PS3 consists of sabotaging the actions of the occupant and awakening the will to fight the Nazis in the hearts of the citizens. The player must, for example, silently eliminate important persons, blow up military transports and take care of many regular soldiers. While in the areas controlled by the enemy, the action is shown by using black and white colors like in the movie Schindler's List – the territories are filled with sadness and emptiness. Freeing the areas from the iron grip of the Nazis radically change the atmosphere into one filled with colors and happy citizens walking into the streets.
The Irish protagonist is a tough guy, but at first he manages well only in melee brawls in which he uses his fists, heads, elbows etc. As the game progresses, Sean becomes more efficient with using guns as well. He can climb on walls and run through the roofs. The player isn't traveling only on foot, but by using bikes, cars, boats and even airplanes as well. The virtual world is very large and it consists both of urban areas (with characteristic buildings like Eiffel Tower) and country side.
Last updated on 24 March 2009
Game mode: single player
Media type: 1 DVD
User score: 8,7 / 10 based on 3242 votes.
Pre-release expectations: 6.5 / 10 based on 863 votes.
PEGI rating The Saboteur
The Saboteur System requirements
Recommended:
Core 2 Quad 2.8 GHz
2 GB RAM
graphic card 512 MB (GeForce 8800 or better)
Windows XP/Vista