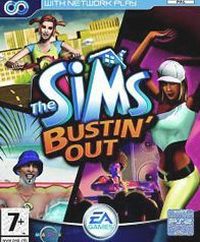 The Sims: Bustin' Out
The Sims: Bustin' Out is a game combining elements of adventure and life simulator. The production is the responsibility of the Maxis development studio team.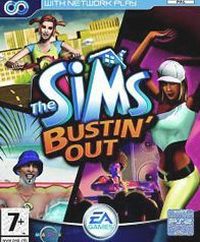 Who would have thought that the ubiquitous Sims would have the GBA version? Only their creators - the Maxis company, probably. After a few minutes of the game, the player realize why. The Sims has developed from racial boring life simulator into an extremely successful adventure game!
After selecting the character - the player can become a girl or a boy, the hero moves to the Uncle's farm, where at the beginning do some simple tasks, such as mowing the grass or chasing chickens. However, it is only an introduction to the true life which begins later in the game. Nevertheless, the game system will not be changed drastically – the player still will look for items, do some simple tasks and of course, keep an eye on the little hero – the character could not died of hunger or thirst. However, this time the life simulation is limited in the comparison to the computer version of the game, what is a huge plus.
The Sims: Bustin' Out has a clear and detailed graphics without unnecessary fireworks. Everything is in place and helps us to live in a virtual world. Similarly, the music is pleasing to the ear and do not mind after a few minutes.
The game can be connected with The Sims: Bustin 'Out – the version dedicated to the GCN – in this way can be unlocked many extras and bonuses, which were unavailable previously.
Similar games:
Age Rating
age requirements: everyone