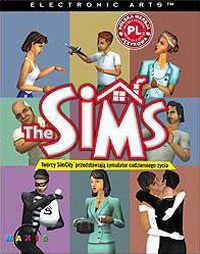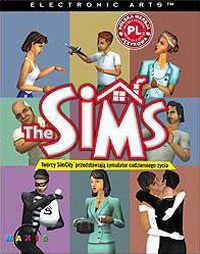 The Sims
A bestselling life simulator developed by Maxis, a studio that specializes in the genre (they've created SimCity, SimTown and other titles). The Sims enables the player to take care of a virtual family of Sims.
Will Wright, the creator of the famous series of SimCity strategy games, has decided to create a simulation of life which possesses the smallest details of the ordinary life. In the Sims game, the players take control over the Sims family, deciding on all aspects of their existence. The player determines their place of residence and standard of home furnishings; they choose a place of work and choosing certain activities deciding on their future career. It only depends on the player whether the life will be easy and calm or condemn to the crime.
The virtual world, which is created in the game, performs our humdrum reality. The young Sims work hard for a pittance and after returning home from work, they watch TV or visit their neighbors. They make couples, fall in love, start families and have children. There is no end of the game what allows the player to define specific goals and purposes for each Sims for the whole life. There is of course a possibility to lead to the death of our family members but it makes further game pointless. We can create dozens of different Sims or try to create the virtual world of our own family members and friends.
The game allows you to choose the ten possible career paths for Sims, which may be astronauts, actors, elusive criminals, spies or even the mayor of SimCity. The unrestricted game play allows for continuous development and training of the Sims. The interaction between the Sims can lead to gaining new friends or enemies, it all depends on the player - whether the Sims will fight or flirt with their neighbors.
There are available architectural tools which allow you to build a house for the Sims you have always dreamed of or expand the old house by adding some luxuries as swimming pool, lanterns, billiard tables and digital home cinema with a giant screen. There are over 150 different objects used to equip houses and make your Sims happy.
Game mode: single player
Media type: 1 CD
User score: 8,3 / 10 based on 3983 votes.
PEGI rating The Sims
The Sims System requirements
Recommended:
Pentium 233MHz
32MB RAM
2MB graphic card