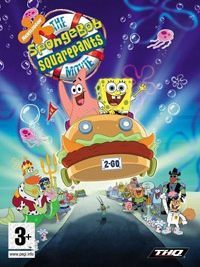 The SpongeBob SquarePants Movie
The SpongeBob SquarePants Movie is a platformer based on the motifs of a cinema animated film with elements of an action adventure game, for which Heavy Iron studio is responsible.
Arcade | platform | cartoons | 3D platformers | adventure elements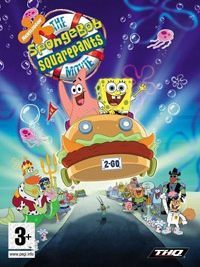 The SpongeBob SquarePants Movie is a video game that accompanies the release of an animated film under the same title. By the decision of THQ, the PC version of the game, developed by AWE Games studio, significantly differs from the console version.
Plot
The plot of the game coincides with that found in the movie - the greatest evildoer in Bikini Bottom, Plankton, steals the crown of Neptune, then sells it in the Shell City, and then blames Mr. Krab. SpongeBob and Patrick Star must recover the royal headgear to clear their friend of suspicion and prevent the anger of the ruler of the seas.
Mechanics
In the course of the game, players visit several locations known from the film, as well as several completely new ones. The gameplay in the PC version is focused on adventure elements. The player's task is to help the main characters in solving many puzzles connected with manipulating elements of the environment or using items from equipment.
Technical aspects
The graphics in The SpongeBob SquarePants Movie are largely based on solutions derived from the previous game focusing on SpongeBob's adventures - SpongeBob SquarePants: Employee of the Month. This applies, among others, to the visuals combining 2D and 3D graphics, but also to the control system.
Age Rating
age requirements: everyone