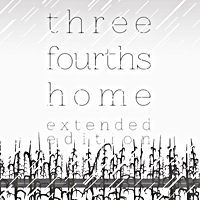 Three Fourths Home
An unusual narrative/adventure game developed by [bracket] games and Digerati Distribution. Three Fourths Home tells the story of a young woman named Kelly who is currently on her way to her family home in Nebraska after a years' absence.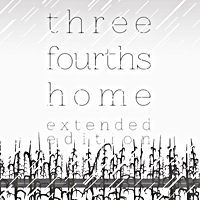 Three Fourths Home is an experimental narrative-driven game released for a number of platforms, including SWITCH, PS4 and etc.. The game was developed by [bracket]games, a small studio consisting of two developers: Zach Stanford and his brother Jon, a composer also known as Neutrino Effect.
Plot
The game tells a story of a young woman named Kelly who is currently on her way to her family home in Nebraska as result of an unpleasant event. Dissatisfied by the unexpected turn of the events, the woman attempts to plan a new life for her in the world that she has long forgotten. The players accompany Kelly during the way home, during which she calls both her parents and her younger brother, revealing details about her current life and adolescence, and somewhat complicated relations with her family.
Mechanics
Three Fourths Home is a compelling game and an experimental narrative containing the elements seen in adventure and visual novel genre. The gameplay is practically nonexistent – our only input involves holding the button responsible for acceleration (once released, the game is paused) and listening to the dialogues between the family members and the main heroine that allow us to learn more about the background surrounding the story. In all, the game consists of 800 dialogue sequences, and depending on our choices, each playthrough is built from different events and can result in a completely different outcome, especially since Three Fourths Home is a very short game, lasting up to 60 – 90 minutes.
The authors have also released an expanded version, containing an additional chapter of the story, soundtrack, and four short stories written by Kelly's brother.
Technical Aspects
The experimental character of the game is also complemented by original visuals. Three Fourths Home offers minimalistic visuals in all shades of gray, as well as an unusual setting – we are left with a moving car, changing weather conditions and time of the day. The aforementioned Neutrino Effect has composed the game's soundtrack, fitting well with the gameplay.
Similar games:
Age Rating
age requirements: 12+
System requirements
Minimum:
Intel Pentium 4 1.6 GHz
2 GB RAM
3 GB HDD
Windows XP