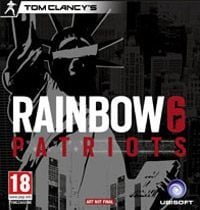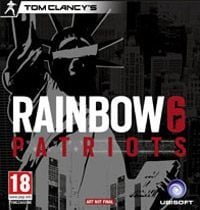 Tom Clancy's Rainbow 6 Patriots
Branded with the name of the famous author of thriller novels, tactical shooter developed by Ubisoft Montreal studio with the support of Ubisoft Toronto and Ubisoft Red Storm development teams.
Action | FPP | TPP | terrorism | modern conflicts | tactical | shooters
Tom Clancy's Rainbow 6 Patriots is the next installment of the popular series of tactical shooters. The previous part was published in 2008. Within that few years break, the creators had the time to modify certain elements of gameplay and introduce a slightly different approach to some elements of it. The game is often referred to as the refreshment of the cycle and was developed by Ubisoft Montreal with the support of Ubisoft Toronto and Ubisoft Red Storm.
Yet again we assume the role of the members of the Team Rainbow special unit. This time we have to stop a group of revolutionaries, True Patriots, who want to restore order in the United States, standing against allegedly corrupt U.S. government. The player repeatedly faces moral dilemmas, and the story is even more intense and immerse than ever before in this series. The decisions taken affect not only the end of the story, but also the result of a single mission. During operations we can sacrifice the life of a hostage, or put at risk further existence of hundreds of other people.
During the game, collaboration with other members of the team turns out to be key. Opponents do not give up easily, and usually put up a good fight, so only with the right approach we can beat them. Sometimes you need to show caution and cease fire to avoid the risk of shooting civilians. Often we can cope with one situation in several ways. Not all of them are good, however, and often we have to chose between bad and worse option. In this way, we have the impression that the fate of innocent people depends our decision. It was, indeed, the main objective of the creators.
In Tom Clancy's Rainbow 6 Patriots there is also multiplayer and co-operation mode, in which we are rewarded for teamwork and tactical approach to the mission. Only the good cooperation between players can be successful, and any deviations from this rule are punished. There are also traditional rivalry options in which we are to fight with other users. The game is powered by a powerful graphics engine that allows to achieve high-quality settings at a constant frame rate.
Game mode: single / multiplayer
Media type: 1 BD
Expectations: 9 / 10 based on 379 votes.
Age restrictions Tom Clancy's Rainbow 6 Patriots: Good for all ages.