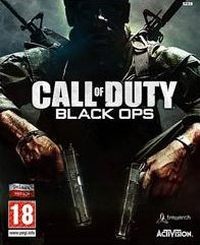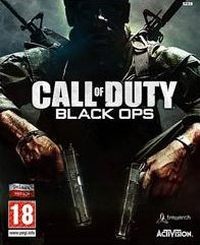 Call of Duty: Black Ops
A first-person shooter, the seventh installment in the Call of Duty series, and a start of a new sub-series. The game was developed by studio Treyarch, the team responsible for Call of Duty: World at War.
Action | FPP | cold war | Call of Duty | FPS | war | co-op | shooters
Call of Duty: Black Ops for PC, PS3 and etc. is the seventh installment of popular series of first person shooters that focus on spectacular action. The game was developed by Treyarch, authors of few previous entries in the series (Call of Duty 3, Call of Duty: World at War).
Story
The next installment of the series abandons the settings of first Call of Duty games and the more recent Modern Warfare installments. Instead, it focuses on the Cold War era. The whole singleplayer campaign is shown as an interrogation of Alex Mason, a professionally trained commando working for CIA who is held captive by unknown individuals. He returns in his memories to old missions and players complete them as Mason or other members of his squad. It is worth mentioning that Victor Renow, one of the main characters in Call of Duty: World at War, has a pivotal role in Black Ops as well. In Black Ops, similarly as in previous Call of Duty series, the player will travel through the whole world, visiting among other places Vietnam and Ural mountains.
Gameplay
Black Ops for PC, PS3 and etc. most of all consists of singleplayer campaign that includes spectacular missions that puts the player in extraordinary situations. During one of the missions the player will pilot a Hind helicopter and eliminate enemy outposts in a jungle. In another, he will find himself on the Lockheed SR-71 reconnaissance plane from which he will help infantry units (by informing them about enemy positions). Missions are script-based, which means they are linear, but offer amazing experiences. During most of them the player focus only on shooting, but some of them allows also to sneak up on enemies and fight from hiding.
The gameplay hasn't radically changed. However, the game has a couple of new weapons that are more adequate to Cold War. The players can use crossbow with laser sight and a couple of ammunition types (including explosives). Among other new weapons there are powerful Dragon's Breath bullets for shotguns. As usually, there are many enemies to kill – this time they are slightly more intelligent. It is worth adding that the developers implemented a system that checks what body part of a character was hit (similar system was used in World at War).
Multiplayer mode is an important part of the new installment of the popular shooter. Once again, there are vehicles (introduced in World at War) available in this mode. A perk and varied weaponry system is the base of this mode – it allows creating unique soldier and class. Killstreaks (few kills in a row) mark their return, but this time they work differently (the number of kills is transferred after the death of a character). It is worth adding that the PC version of the game once more supports dedicated servers which were unsupported in Modern Warfare 2.
In addition to singleplayer campaign and multiplayer mode, the game has also Zombie mode that is well known to the owners of Call of Duty: World at War. The battles against the undead take place both on old and new maps, including inside Pentagon.
Technical aspects
The graphics engine of the game is the greatly modified technology used in Call of Duty: World at War. The developers implemented better physics and limited destruction of the environment. The locations are very detailed as well.
Last updated on 04 March 2016
Game mode: single / multiplayer Multiplayer mode: Internet
Media type: 1 DVD
User score: 7,8 / 10 based on 13505 votes.
Pre-release expectations: 8.8 / 10 based on 4319 votes.
PEGI rating Call of Duty: Black Ops
Call of Duty: Black Ops System requirements
Recommended:
Core 2 Duo 2.4 GHz
2 GB RAM
graphic card 256 MB (GeForce 8600 GT or better)
12 GB HDD
Windows XP/Vista/7