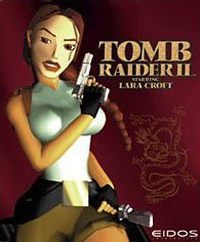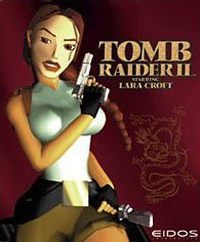 Tomb Raider II: The Dagger of Xian
A sequel to a groundbreaking action-adventure game released in 1996. In the original game, the player followed the adventures of the extraordinary Lara Croft - an archeologist exploring ancient tombs located all around the world, searching for valuable artifacts.
Tomb Raider II: The Dagger of Xian
Release Date
The beautiful archeologist returns! This time around, she sets out to solve the mystery of an enigmatic dagger from the temple of Xian. On her way, Lara Croft will visit many interesting places, such as Venice, the Great Chinese Wall, Tibet, and even the depths of the seas.
The legend says that if you stab your own heart with the dagger of Xian, you will gain the powers of a dragon. In the Ancient China, this power was wielded by the Emperor, so no one was able to match his grand army. He laid claims on huge territories, wanting to incorporate them into China. The last final battle, however, was lost.
While all the neighboring nations had yielded, the warrior monks from Tibet did not want to submit, and so they fought bravely against the evil power of the Emperor. Knowing the power of the dagger, they managed to tear it out of the Imperial Dragon's heart and then rip the Emperor to shreds along with his army. The dagger was returned to the safe place behind the Grand Chinese Wall, but now three people compete each other in the search for its hiding place, including Lara Croft.
The use of graphic accelerators significantly enhanced the graphics compared to the first Tomb Raider. The protagonist also got some new moves and weapons. There are also many new enemies to defeat with.
Last updated on 17 February 2015
Game mode: single player
Media type: 1 CD
User score: 8.5 / 10 based on 904 votes.
PEGI rating Tomb Raider II: The Dagger of Xian
Tomb Raider II: The Dagger of Xian System requirements
Recommended:
Pentium 166MHz
32MB RAM
graphic card