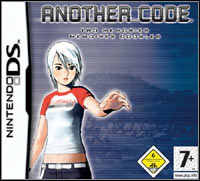 Trace Memory
NDS
Another Code: Two Memories is the first real-life adventure game released on the Nintendo Dual Screen console. Playing the role of a young girl, we try to unravel the greatest mystery of her life. Another Code: Two Memories produced and released Nintendo.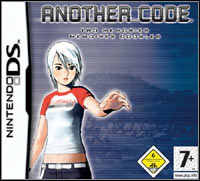 game language: English
game release date for NDS:
24June2005
Ten years ago, while researching human memory for a secret government lab, Ashleyís parents disappeared suddenly. Now, a single clue leads her to the mysterious Blood Edward Island to piece together the traces of her past.
Features
* Twists and turns await around every corner. Itís up to players to figure out the truth from the clues on the island. Trace Memoryís rich story will appeal to young and older audiences alike.
* As players move around the 3-D map, the touch screen displays a breathtaking birds-eye view of the action, while the top screen shows a first-person view of scenes and conversations.
* To advance in the game, players must work to solve innovative puzzles that take advantage of the DSís unique features: touch screen, dual screens, mic and stereo sound.
Players explore the island, talk to different characters and solve puzzles to advance the story. The game world is intricate, and players will find clues and information in the most unexpected places.
Trace Memory takes full advantage of the DSís dual screens to guide players through Blood Edward Island. The gameplay takes place on the touch screen, where players get an aerial view of the game world. Meanwhile, the top screen shows a first-person view of scenes and conversations. Players can tap on any area on the touch screen to get a closer look.

Game score 6.9 / 10 calculated out of 30 players' votes.
Similar games:
PEGI Rating