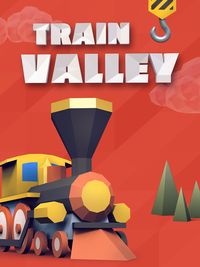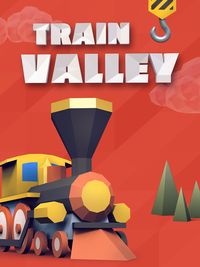 Train Valley: Console Edition
An independent economy simulation strategy game in which we develop and manage a railway network. The title was created by a three-person Lithuanian-Russian studio called Flazm headed by Aleksey Davidov, the author of 2008's browser production entitled Railway Valley.
Strategy | Economic | trains | indie games
Train Valley is an independent economy simulation strategy game for PC in which we deal in building and managing a railway network. It was developed by three enthusiasts from Lithuania and Russia led by Aleksey Davidov, the creator of a 2008's similar browser production entitled Railway Valley.
Mechanics
In the game, we can have our own railway business in four different locations, each of which is set in a slightly different time. These are: Europe (in years 1830-1980), America (1840-1960), Russia (1880-1980), and Japan (1900-2020). The gameplay is focused on developing a well-functioning network of train connections with railroad tracks, tunnels, and bridges. This seemingly easy tasks gets an economic depth when we face the necessity of chopping down forests, demolition of buildings, and removing other obstacles. All these things generate quite a large burden to our budget and forces us to careful planning and devising a proper strategy.
While playing, we have to carefully observe everything that happens on the routes that our trains take and, if necessary, react to heavy traffic by building track switches, sidings, and branches in order to enable numerous trains to move the same railway without any hindrances. We also have to respond to such ad hoc situations as accident threats. The game doesn't have typically arcade character, though, since we can use the active pause mode if necessary to build new structures and plan train timetables with no rush.
Depending on the chosen game mode and period, at players' disposal there are 15 models of locomotives — from first steam ones to modern fast trains — and 18 types of cars, from classical passenger coaches, through coal cars and cisterns, to railway battle platforms. The gaming experience is even more enjoyable thanks to decent-looking, approachable and slightly cartoonish three-dimensional graphics
Game modes
Train Valley for PC features three different game modes. In the basic career mode, we take part in many key historic events such as the California Gold Rush, building a railway network in the USA, World War II, Cold War in the middle of the 20th century, and the first space mission of the Vostok 1 spaceship. The random mode is based on the same gameplay premise, although levels look and develop differently each time they are played. The two are complemented by the sandbox mode that lets us play freely without any time and financial constraints.
Game mode: single player
Age restrictions Train Valley: Console Edition: Good for all ages.
Train Valley: Console Edition System requirements
Minimum:
Intel Core 2 Duo E4500 2.2 GHz/AMD Athlon 64 X2 5600+ 2.8 GHz
2 GB RAM
graphic card GeForce 7600/Radeon HD 2400 or better
1 GB HDD
Windows 7