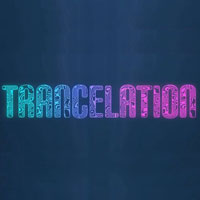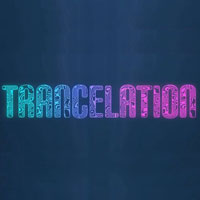 Trancelation
PC
A puzzle game with arcade elements, in which the aim is to combine words and their translations (in the main mode) or to collect colorful dots (in the additional mode) as quickly as possible. However, it is not easy.
Puzzle | 2D | educational | arcade elements | Polish | indie games | verbal
Trancelation

Release Date PC

12March2019
developer: MythicOwl publisher: MythicOwl Official website

game language: English
Trancelation is an unusual puzzle game with arcade elements developed by MythicOwl. Until now, this developer has been known primarily for educational games designed mainly for mobile devices. In Trancelation the team trying to use their experience in developing both types of games.
Mechanics
In Trancelation there are two game modes. In the first, the main, the players take control of a luminous marker. In the upper right corner of the screen, a word appears, and on the board - a few random words in another language. The aim is to match the given phrase with its translation. Points are credited for each paired word. If the player fares particularly well, a multiplier is activated, which enables the player to achieve an even higher score. The second mode, additional one, is devoid of educational elements. The task of the player who controls the luminous marker is simply to collect colored rings from the board. In both variants of the game there is a time limit, so the key to achieving the best possible result is to stay in motion at all times. As a result, the gameplay is very dynamic.
Moving through levels in Trancelation is not an easy thing to do. Numerous obstacles and enemies stand in the way of the player. The former should be avoided, the latter can be fought and defended against by means of bonuses (bombs, shields and additional lives) gained during the game. Of course, the further we play, the higher the difficulty level, the time limit decreases, and the more dangers appear on the boards.
Technical aspects
In Trancelation the players move on two-dimensional boards. The action is shown from above, although it is possible to slightly shift the angle of the camera. The levels prepared by the devs are very colorful and there is a lot going on on the screen. The background is animated, neons flashe on all sides, obstacles and enemies are constantly moving, and each contact of two elements ends in a spectacular flash. This is in line with the character of the game, which promotes fast movement around the maps. The soundtrack completes the whole thing. It consists of dynamic trance songs, which make it easier to achieve the right tempo while having fun.
The psychedelic atmosphere created using the aforementioned elements is intended to have a strong impact on the players. They are supposed to fall into a kind of trance through which it will be difficult for them to break away from the game.
Game mode: single player
Age restrictions Trancelation: Good for all ages.
Trancelation System requirements
Minimum:
Intel Pentium 4 2.0 GHz
2 GB RAM
graphic card Intel HD 5500 or better
300 MB HDD
Windows 7/8/10 64-bit